ARTmania Festival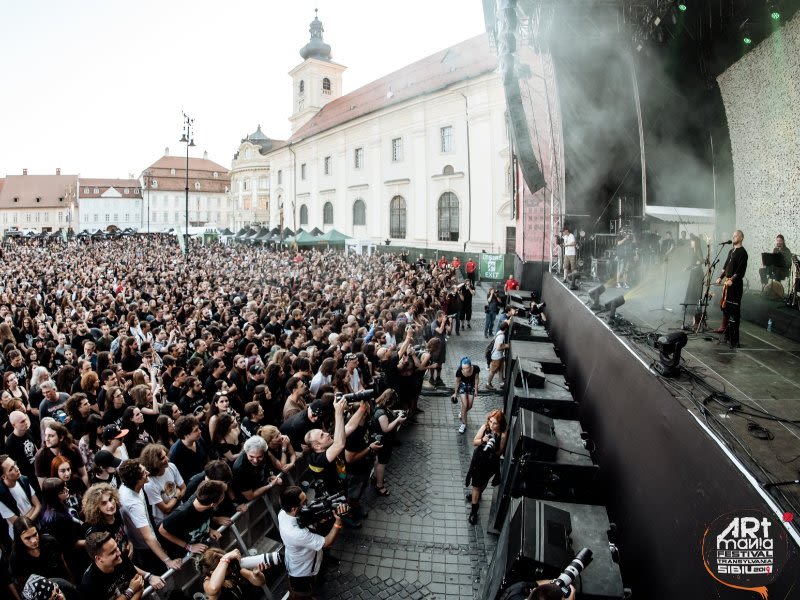 ARTmania Festival is the first Romanian festival that developed the concept of combining entertainment and art. In 2018 edition Steven Wilson, Arcane Roots, Leprous, HAKEN, Rome, Zeal & Ardor and Distorted Harmony, Mogwai were announced for the concerts.
For the first time in Transylvania, Scots come to Romania to present the latest album, "Every Country`s Sun", described by The Guardian as "a perfect music to navigate the eternal chaos of life", which is addressed to a cultured audience, meloman, eager to experience new sounds and experiences in a live concert of the highest quality.
Steven Wilson, brought to the Romanian premiere by ARTmania Festival, is a name that no longer needs presentations. Founder of the well-known "Porcupine Tree" band and other successful projects, the English artist is one of the most well-known and prolific names in the international music scene - a true icon that, for almost half a century, has left, through his creations, his imprint. on various genres, such as progressive, psychedelic and beyond.
Haken, another British band from the ARTmania 2018 program, offers progressive rock spiced with vintage trends inspired by classic rock that has guided them in their musical journey so far.
Leprous returns to an ARTmania event after seven years of absence. The band is the new progressive metal sensation, one of those rising stars of the Norwegian music scene. It is a visionary band, which is not afraid to experiment or to surprise and which defies any attempt to fit into the patterns.
Arcane Roots are, in recent years, the favorites of underground rock in England. With an impeccable technique mixed with hardcore beats, Arcane Roots will definitely be one of the revelations of ARTmania 2018. ROME will first climb the ARTmania Festival stage, being considered one of the most important bands of the neofolk and industrial martial arts genre. Zeal & Ardor, for the first time in Romania, is a "avant-garde metal" project founded in 2014 by the Swiss musician Manuel Gagneux (also known as "Birdmask", a "chamber pop" project in which he was involved). Distorted Harmony, also in Romania for the first time, is one of the most popular "progressive metal" bands in Israel, which has been noted for its modern approach to progressive classical metal.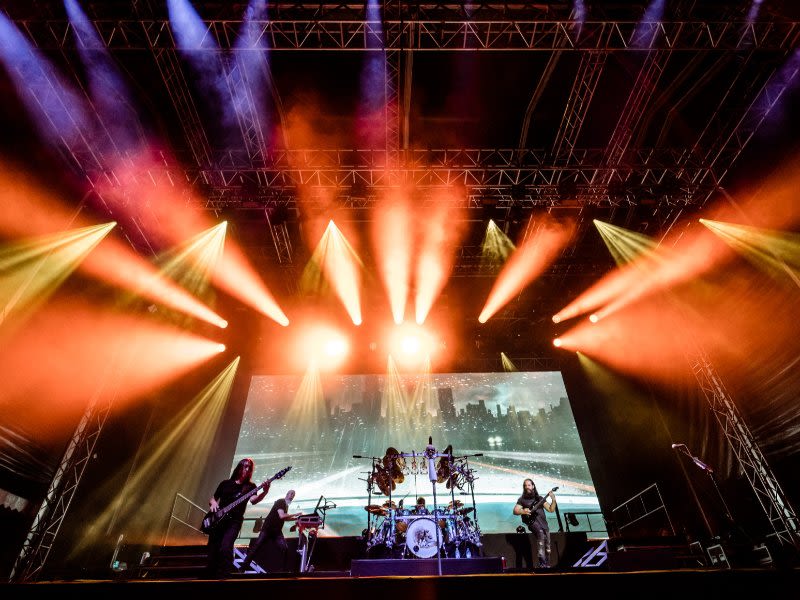 ARTmania Festival is a platform dedicated to promoting all forms of artistic expression inspired by rock culture, which has established itself as the main regional promoter of contemporary music projects. ARTmania does not just mean concerts of major international and local bands. Music is the basic component from which everything started, but it is only part of the experience that the festival wanted to offer to art lovers in Romania and abroad.
Being the longest surviving rock festival in Romania and one of the brands with the longest tradition on the regional cultural scene, ARTmania has shaped its identity through a bold concept and a special atmosphere: the Big Market of one of the most beautiful cities. of Eastern Europe - the fortress of Sibiu.
Official web-site
Promoter