Codruta Vulcu - President AROC
Codruta Vulcu is the Founder and Festival Director of ARTmania Festival one of Romania's most established events with it´s 11th edition scheduled for 2016, promoting mainly rock & metal acts. In 2014 she launched the Blaj aLive Festival with focus on alternative and electronic music. These two medium sized festivals with more than 10.000 attendees per edition are organised in Transylvania, the western historical region of Romania.
Codruta was raised in the spirit of art having a bachelor degree in Art Photography and a master degree in Art History, from the National University of Arts in Bucharest. During the studies (2000 – 2005) she exhibited her artistic works in personal exhibitions at the National Museum of Contemporary Art, Bucharest as well as in the Kiasma Museum of Contemporary Art, Helsinki. In this period she was also a press correspondent for various Romanian publications covering some of the biggest European festivals.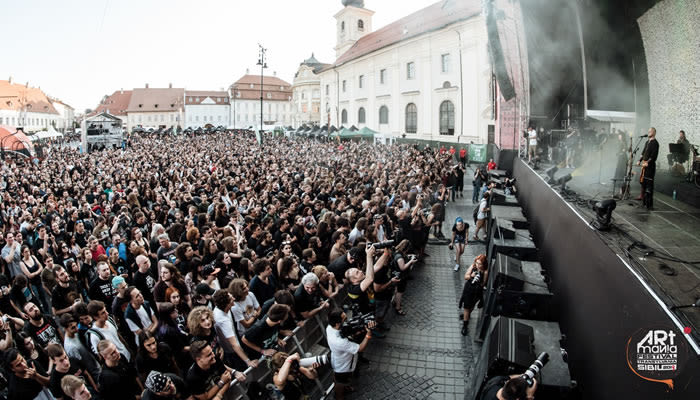 From 2005 onwards ARTmania organised shows of bands such as: Manu Chao, Nightwish, HIM, Serj Tankian, Within Temptation, Die Toten Hosen, Jon Lord, Jethro Tull, Deine Lakaien, Awolnation, Seether, Matthias Meyer, Matias Aguayo, Kenny Larkin, 65daysofstatic or Vonda Shepard, either as stand alone events or part of the two festivals.
Recently Codruta Vulcu was nominated in the European Festival Awards in the category "Promoter of the year", for the Artmania Festival and East European Music Conference - the adjacent Artmania conference and organized last summer for the first time. At the same time, Codruța Vulcu was nominated for the "Award for excellence and passion"
Pagina de promoter
Evenimente
Romanian Music Export
East European Music Conference
Blaj aLive