East European Music Conference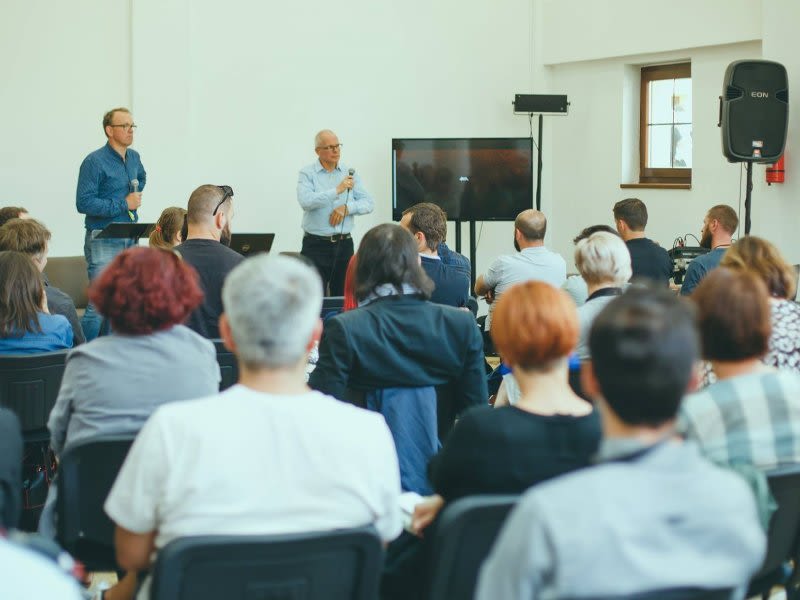 East European Music Conference - the meeting place of the Romanian music industry with the big European operators.
The most important conference dedicated to the music industry in Romania takes place in Sibiu. After a first edition in which more than 400 people - participants and guests - from the Romanian and European cultural environment exchanged ideas and shared conclusions, the second edition continued the innovation on the Romanian market of profile events with another program avant-garde: Romanian Music Export.
Thus, the first Romanian program in the entrepreneurial area that assumes the area of ​​promotion and export of music at European level, was ready to start with the second edition of EEMC and was available for participants and invitations to the conference. On July 26, producers, booking agents, promoters and cultural operators from Romania and Europe attended a show supported by five Romanian bands, whose selection was made after a prior registration on the platform built specifically for this program.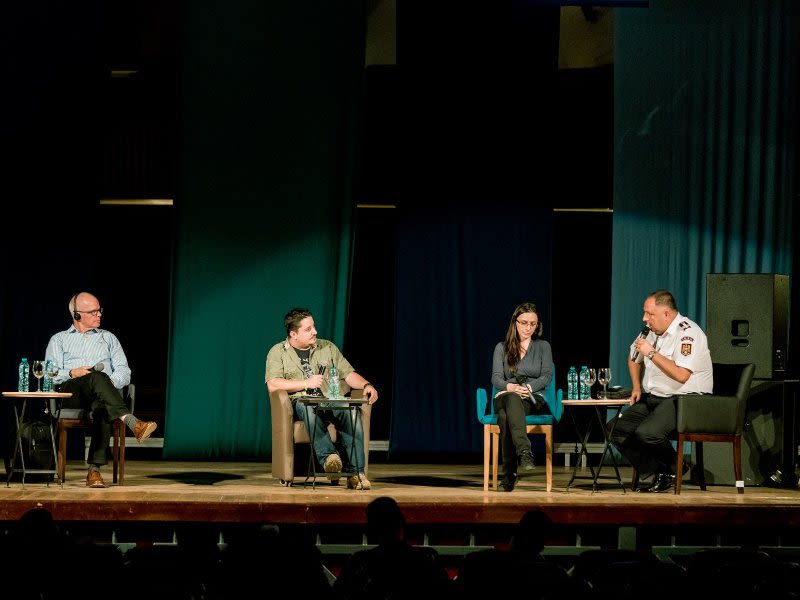 The East European Music Conference brings together representatives of major European festivals (including Mad Cool Festival, EXIT Festival or Roskilde Festival), producers and managers in the European music industry, in a unique event in the Romanian space. EEMC is the place where artists, managers, producers and cultural operators from Romania will have the opportunity to meet and initiate collaborations with special guests of the conference.
Present on the short list of nominations for the European Festival Awards 2017 (Promoter of the Year), the EEMC received, after only a first edition, appreciation from the jury made up of the most important people in the European industry, confirming the value and usefulness of such an event in Romania. Also, on the short list of nominees was also Codruta Vulcu, for the award of excellence and passion granted annually by EFA.
The conference in Sibiu is organized in collaboration with AROC - Romanian Association of Organizers of Concerts and Cultural Events, which has as founding members the most important promoters in Romania, such as Emagic, Electric Castle, Summer Well, ARTmania, or Untold among others.
East European Music Conference takes place at the same time as the ARTmania Festival, contributing to the transformation of Sibiu, through music and art, into a true Capital of European Culture.
Official web-site
Promoter